#5OnMyTBR is a bookish meme hosted by E. @ Local Bee Hunter's Nook
You can learn more about it here or in the post announcing it.
---
Let me be honest, I'm not the best at reading nonfiction, actually I'm terrible at reading nonfiction. However, I don't read a lot of nonfiction, autobiographies, etc… because it feels like I'm reading someone's life diary and for myself, personally, I try not to pry into other's lives and nonfiction sometimes has a way of making me feel like I'm doing just that. So, I don't usually read nonfiction. However, there are a few nonfictional pieces that I would like to read at some point (most likely in 2021 because 2020 has made me super long-winded) and fall in love with them.
---
🍂 Apple Skin to the Core by Eric Gansworth 🍂
"Apple: Skin to the Core, is a YA memoir-in-verse. Eric Gansworth tells the story of his life, of an Onondaga family living among Tuscaroras, and of Native people in America, including the damaging legacy of government boarding schools—and in doing so grapples with the slur common in Native communities, for someone "red on the outside, white on the inside," and reclaims it."
---
🍂 Karamo My Story of Embracing Purpose, Healing, & Hope by Karamo Brown 🍂
"When Karamo Brown first auditioned for the casting directors of Netflix's Queer Eye, he knew he wouldn't win the role of culture expert by discussing art and theater. Instead he decided to redefine what 'culture' could — and should — mean for the show. He took a risk and declared, 'I am culture.'
Karamo believes that culture is so much more than art museums and the ballet — it's how people feel about themselves and others, how they relate to the world around them, and how their shared labels, burdens, and experiences affect their daily lives in ways both subtle and profound. Seen through this lens, Karamo is culture: His family is Jamaican and Cuban; he was raised in the South in predominantly white neighborhoods and attended a HBCU (Historically Black College/University); he was trained as a social worker and psychotherapist; he overcame personal issues of colorism, physical and emotional abuse, alcohol and drug addiction, and public infamy; he is a proud and dedicated gay single father of two boys, one biological and one adopted. It is by discussing deep subjects like these, he feels, that the makeovers on the show can attain their full, lasting meaning. Styling your hair is important, but so is figuring out why you haven't done so in 20 years!
In this eye-opening and moving memoir, Karamo reflects on his lifelong education. It comprises every adversity he has overcome, as well as the lessons he has learned along the way. It is only by exploring our difficulties and having the hard conversations—with ourselves and one another—that we are able to adjust our mind-sets, heal emotionally, and move forward to live our best lives.
Karamo shows us the way."
---
🍂 The Sea-Ringed World: Sacred Stories of the Americas by María García Esperón 🍂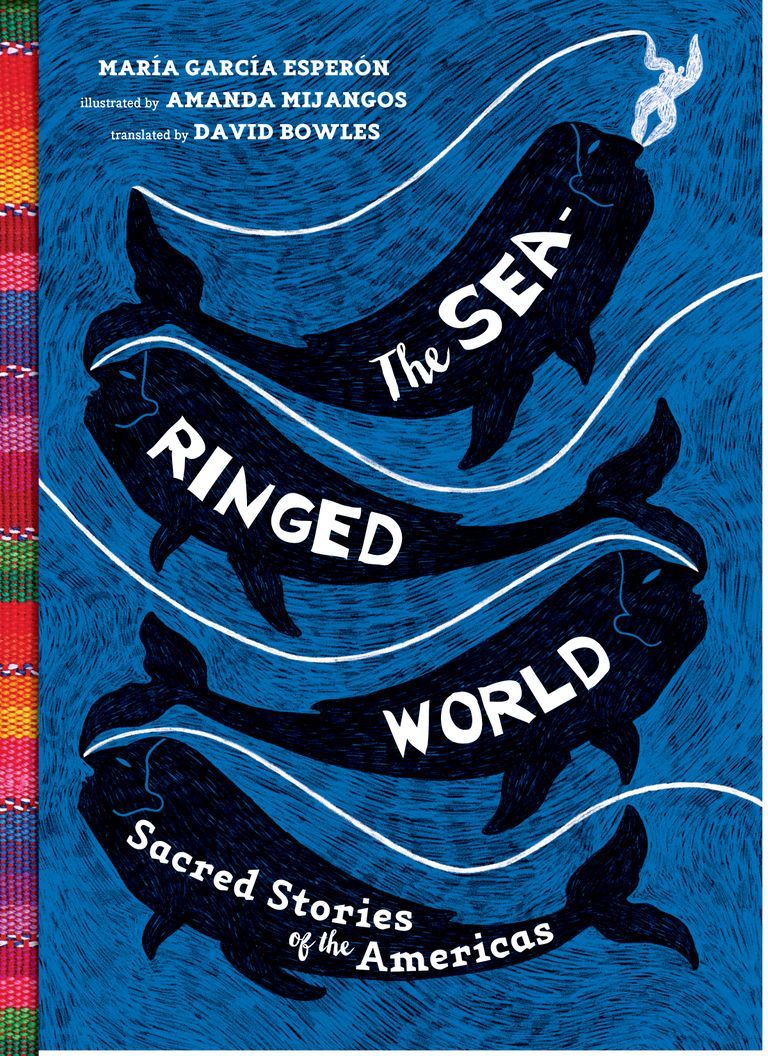 "Fifteen thousand years before Europeans stepped foot in the Americas, people had already spread from tip to tip and coast to coast. Like all humans, these Native Americans sought to understand their place in the universe, the nature of their relationship with the divine, and the origin of the world into which their ancestors had emerged.
The answers lay in their sacred stories.
Author María García Esperón, illustrator Amanda Mijangos, and translator David Bowles have gifted us a treasure. Their talents have woven this collection of stories from nations and cultures across our two continents—the Sea-Ringed World, as the Aztecs called it—from the edge of Argentina all the way up to Alaska.
The Em Querido list seeks to introduce the finest books in translation from around the world to an American audience. We feel lucky to be bringing you this book on our inaugural list, which we hope will be a true window and mirror."
---
🍂 #Notyourprincess: Voices of Native American Women by Lisa Charleyboy 🍂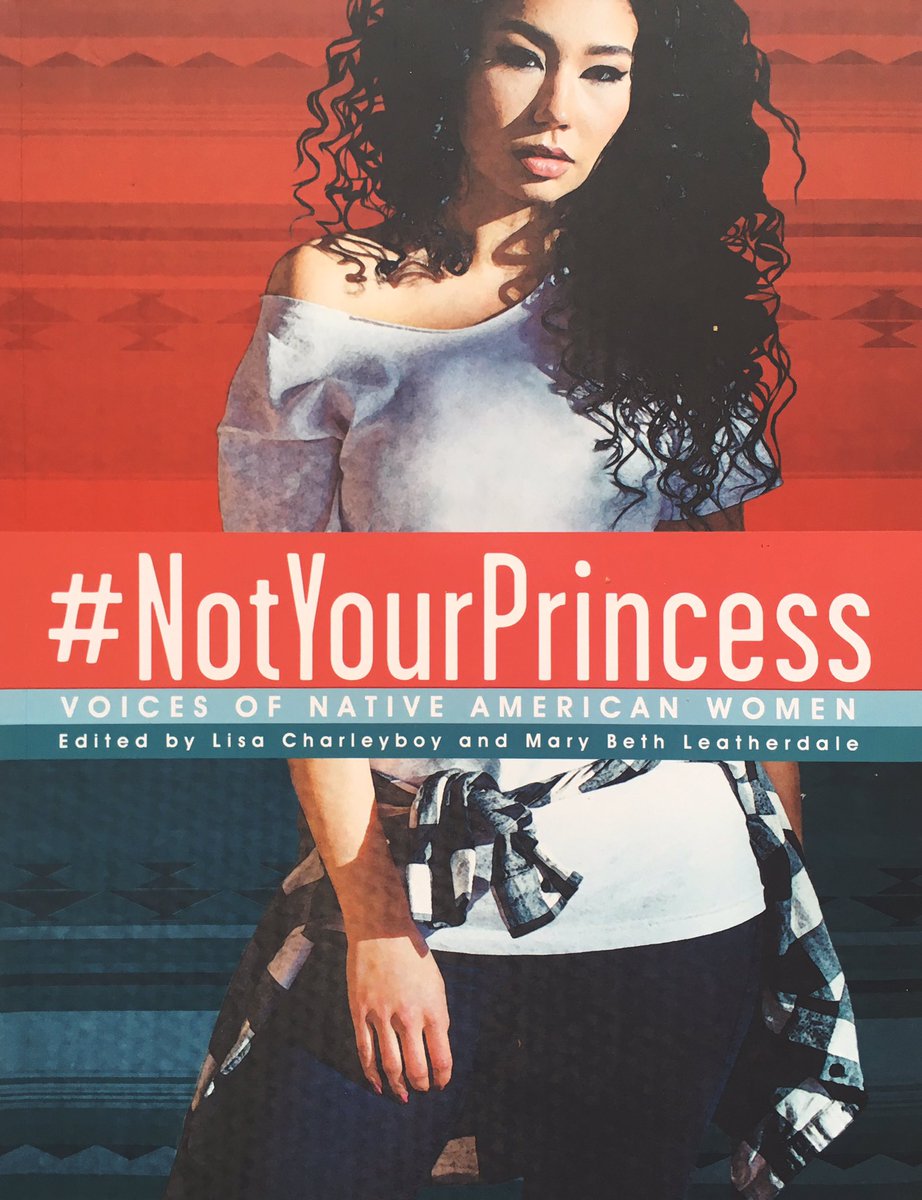 "Whether looking back to a troubled past or welcoming a hopeful future, the powerful voices of Indigenous women across North America resound in this book. In the same style as the best-selling Dreaming in Indian, #NotYourPrincess presents an eclectic collection of poems, essays, interviews, and art that combine to express the experience of being a Native woman. Stories of abuse, humiliation, and stereotyping are countered by the voices of passionate women making themselves heard and demanding change. Sometimes angry, often reflective, but always strong, the women in this book will give teen readers insight into the lives of women who, for so long, have been virtually invisible."
---
🍂 Know My Name by Chanel Miller 🍂
"She was known to the world as Emily Doe when she stunned millions with a letter. Brock Turner had been sentenced to just six months in county jail after he was found sexually assaulting her on Stanford's campus. Her victim impact statement was posted on BuzzFeed, where it instantly went viral–viewed by eleven million people within four days, it was translated globally and read on the floor of Congress; it inspired changes in California law and the recall of the judge in the case. Thousands wrote to say that she had given them the courage to share their own experiences of assault for the first time.
Now she reclaims her identity to tell her story of trauma, transcendence, and the power of words. It was the perfect case, in many ways–there were eyewitnesses, Turner ran away, physical evidence was immediately secured. But her struggles with isolation and shame during the aftermath and the trial reveal the oppression victims face in even the best-case scenarios. Her story illuminates a culture biased to protect perpetrators, indicts a criminal justice system designed to fail the most vulnerable, and, ultimately, shines with the courage required to move through suffering and live a full and beautiful life.
Know My Name will forever transform the way we think about sexual assault, challenging our beliefs about what is acceptable and speaking truth to the tumultuous reality of healing. It also introduces readers to an extraordinary writer, one whose words have already changed our world. Entwining pain, resilience, and humor, this memoir will stand as a modern classic."
---
Do you have any favorite nonfiction books? What was a nonfiction book you really want to read? Please feel free to share in the comments! And be fore I wrap up, I wanted to share the most recent nonfiction piece that I read in 2020 and it's While the Earth Sleeps, We Travel by Ahmed M. Badr. I think this is a beautiful piece that everyone needs to read at least once in their life and truly, I wept for the majority of this book from how heart-breakingly beautiful this book is. So please give it a chance! It would fill my heart with so much warmth and it would me so, so much! Until next time, I hope you continue to stay safe and healthy. I love you! 💛