GoodReads|Amazon|Barnes&Noble|BookDepository|IndieBound|BookShop
ARC was provided by NetGalley and Random House in exchange for an honest review.
This review is being published after the release date (October 20th, 2020)
Content/Trigger Warnings: Talk of pandemic (covid-19), grief, anxiety (The Rules of Comedy), talk of homophobia (Socially Distant Dog-Walking & Stuck with Her), mentions of death, brief allusions to racism (The Boy Next Door), depictions of panic attacks (Stuck with Her)
An anthology that normalizes feelings and social situations during the current pandemic of 2020? I think this is brilliant! If I'm being honest, when I got approved for this arc, I didn't know what to expect. I didn't read the synopsis because I like to go into some anthologies without knowing too much. I'm pleasantly surprised! I really enjoyed this and a lot of pre-reading thoughts I had were cast away immediately (like thinking I was going to be overwhelmed).
This wasn't exactly a perfect read though. I think one of my biggest issues with anthologies, in general, is some of the stories are too short when I really want more. That's been on of the biggest, most consistent factors when I read any anthology. And that was definitely the case while reading this anthology. There were some stories in this anthology that I really wanted more details or just one or two more pages. To be honest, I think this anthology could have been a bit longer than it was. Despite that, there were some real gems in this book that I loved and felt my heart swell with warmth.
I will also say that this book is very diverse. Not only are the authors diverse, but a lot of the stories in this book are diverse. There's ownvoices stories such as queer rep, Asian rep, Indian rep, Black rep, etc… all the way to showing different situations during the pandemic, different family dynamics and living situations, and how we never truly know what's happening in someone's life. I really loved and appreciated all of this representation in this book, and I think there's going to be many readers who are going to pick this book up and see themselves within these pages. I know I sure did and the amount of validation for a lot of the feelings I've been feeling since this pandemic started, all found within these pages. Truly, this book is going help many readers.
Of course, with all anthologies, bind-ups, etc… that find their way into my library, I like to do a break down with a mini review for each story that shares my thoughts and feelings!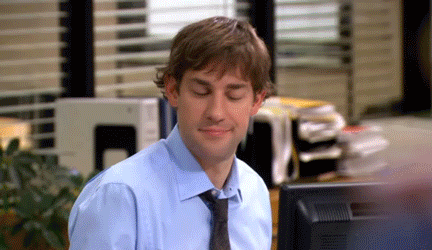 ➸ Love, Delivered by Erin A. Craig ⭐⭐⭐⭐
I won't lie, this one probably hit the closest to my heart out of all the stories in this anthology. For starters, this is short story is by Erin A Craig, who's writing I absolutely fell in love with right around this time last year. Erin just has a way of writing that hooks my attention and makes me feel all of the feelings. And it was no surprise that I her short story left me feeling super soft and sappy. Our main character of this short story is trying to navigate life, not just from the pandemic, but from moving into a new house and having two parents who are barely around, but also doctors working the frontlines during the pandemic. With her parents constantly gone and with everyone still trying to get everything set up from the move, Millie orders pizza and soon meets the cute pizza delivery boy, Luke, and suddenly, Millie doesn't feel so alone in the world. My heart! This hit me in all the soft spots of my soul. Family is everything to me and seeing another person who has parents on the frontline during the pandemic, it was a critical hit. And adding the family own pizza business into this story? *chef's kiss* Truly, this story kicked this book off in an amazing direction and just stole my heart immediately.
---
➸ The Socially Distant Dog-Walking Brigade by Bill Konigsberg ⭐⭐⭐
This is one of those stories that I wish we would have gotten a page or two more. I thought I was going to love this more than I did (mostly due to the dogs), but I definitely didn't enjoy it as much. I think the reason for this is due to wanting just a little more details or having that extra page or two. We follow two dog walkers, Kaz and Daxton, as they walk their dogs every day together and the conversations they have together. Among this short story is the bigger discussion of homophobia and how sometimes the people we care about most, can be the ones who hurt us the most painful way. Along with this story being so short, I also wanted to see a little more from these characters. I think this would have really hit the nail on the head if we saw them have a conversation about how one of them stood up to their parents to correct them on their homophobic ways. Despite the shortness and some missing details, I did enjoy this. I just wanted to see a little more from these two quirky, queer boys!
"I felt the slightest jolt of joy, imagining more conversations with the cute, queer boy who said not Normal things."
---
➸ One Day by Sajni Patel ⭐⭐⭐
I debated about my feelings for this short story for so long and I think my biggest want for this story was to laugh a little more or feel a swoon towards these characters. And though my heart strings weren't pulled too much, this is a very cute short story that many readers will love. When Bobby is looking for an escape for some peace and quiet, and crawls out onto her balcony, that quiet becomes disrupted when the boy across the way won't stop playing his guitar. Before Bobby knows it, she's throwing her shoe and soon becomes sucked into a mission of reclaiming their shoe. As I said, this is very cute, but I really wanted to laugh a little more or feel connected to the characters just a little bit more. But I loved the writing of this short story and the story line was the cutest. I was pleasantly surprised and overall enjoyed this short story.
""One day" couldn't come soon enough, but it would come.
I couldn't wait for our "one day.""
---
➸ The Rules of Comedy by Auriane Desombre ⭐⭐⭐
Harper is starting a new high school and has social anxiety, but the biggest thing Harper is dealing with is a crush on her classmate, Alyssa. But things change when Harper watches Alyssa's coming out TikTok and soon she realizes she might have a chance at dating her. This is probably one of the weaker short stories throughout this anthology. While I enjoyed the social anxiety rep and queer rep, it felt like the romance was pushed off to the side to focus on the sibling relationship more. And while I love sibling relationships, it felt like that relationship and the conflict that happens within that bond draws most of the reader's attention. Also, the romance in this story felt… off. I don't know if it was from the romance being instant love or if it was from a lack of bond/connection between the two characters, but I just had no interest in the main character and love interest.
---
➸ The New Boy Next Door by Natasha Preston ⭐⭐⭐
Quinn has been given a mission: talk to the new boy, Archer, who just moved into her neighborhood. As this pair begin to talk to one another, a friendship begins to bloom and maybe into something a little more. For starters, I love when extrovert personalities bring out the socialness in an introvert and we see plenty of that in this short story. However, this is the other weakest story in this entire book. The biggest flaw, the countless Twilight references. I'm not the biggest fan of Twilight, I try to avoid it whenever I can when reading and this short story killed a lot of the mood for me with those references. This is a cute story, it just would have been a better reading experience if there weren't so many Twilight references.
---
➸ Love with a Side of Fortune by Jennifer Yen ⭐⭐⭐⭐
When her superstitious mother drags her off to have her fortune told on her birthday, Michelle just wants it to be done and over with especially since she doesn't believe in any of it. However, when Evan Kwon walks into her family's restaurant, Michelle can't help feeling the sparks fly. I absolutely loved this short story! Another gem within this anthology. I laughed, I swooned, and just really enjoyed my time reading this short story. I also love how Michelle's best friend helped her sneak out of the house so she could go on a date with Evan. This was just a really fantastic read! However, I do think many readers will end up being annoyed by the mother in this story and if I'm being honest, the mother was definitely a bit much at times for me too.
---
➸ The Green Thumb War by Brittney Morris ⭐⭐⭐⭐
I was pleasantly surprised by how much I enjoyed this story. I definitely think this story is going to be overlooked and if I'm being honest, this is a true gem of a short story. This short story is about two people becoming friends with one another and I was living my best life reading this book. We need books with more platonic friendships! I also want to point out that this book normalizes therapy. Often times when I'm reading books, there's a stigma around therapy and I'm really glad the author included the talk of therapy in this book. With the pandemic happening, I don't think many people have considered therapy and I think this was an excellent way to say, "Hey! It's okay to seek help in these hard times." I just really appreciated this book.
---
➸ Stuck with Her by Rachel Lippincott ⭐⭐⭐⭐
This is another one of my favorite stories. It might be my most favorite of this whole collection of short stories. We follow Allie who stayed in the dorms instead of going home when quarantine hit. Unfortunately for Allie, every night her roommate, Mia blasts music and can be found snacking on Allie's pop tarts. I loved this one so, so much. I do have to warn there are anxiety and panic attack depictions in this short story, but I loved the way the author had the roommate instantly be right there, willing to do anything to help Allie. There's also the hard discussion of homophobia and how not all families are accepting of those who are lgbtqiap+. Also, even though this is a roommates to lovers kind of story, I loved how the sound speaker was used as such an important device on bringing the two main characters together. Truly, this is the cutest and I love it! This was just an all around great short story and truly, I wish we had just a little bit more because I flew through this one too quickly.
"And… the second thought is, as her arms tighten around me, my eyelids slowly closing, that… I don't hate it. I don't hate sitting here, my face pressed into Mia's warm, sandalwood-smelling shoulder. I don't hate the way her hand feels in mine, and the way she always knows, good or bad, exactly what to say. I don't hate her."
---
➸ Masked by Erin Hahn ⭐⭐⭐
Out of all the stories, this one seems like the most unlikely thing to happen. While most of the stories have been more realistic, this one definitely feels like a one and billion chance of happening. Our story follows Gray, who decided if she can't attend prom then she's going to put her dress to good use by making masks from her dress. That's where Jude comes in. Jude's uncle needs masks at his store and Gray is happy to help out. Thus, the friendship between Gray and Jude sparks, but Jude has a pretty big secret and Gray is determined to find out the truth. Honestly, I wanted this story to be a little more realistic. I'm not saying this situation couldn't happen, but it definitely through me off compared to the rest of the short stories. However, there were some really cute moments in this story and I really enjoyed Gray's determination. Also, the Romeo and Juliet reference was so, so good!
Overall, I gave Together, Apart three stars because out of a possible 45 stars (5 stars possible for each of the 9 stories) this collection accumulated 31 stars (69%)! But, if half stars were a thing, I would totally give this 3.5 stars, because it is almost exactly that when you tally all the stars up!
The quotes above were taken from an ARC and are subject to change upon publication.