I saw this on A Book A Thought blog and decided I had to give it a chance!
---

🍂 The Rules 🍂
🍂 Link back to the original post
🍂 Thank the person who tagged you
🍂 Do the prompts below
🍂 Tag some friends
🍂 Most importantly – have fun!
---

🍂 Pumpkin Spice Latte: A book you didn't think you'd love 🍂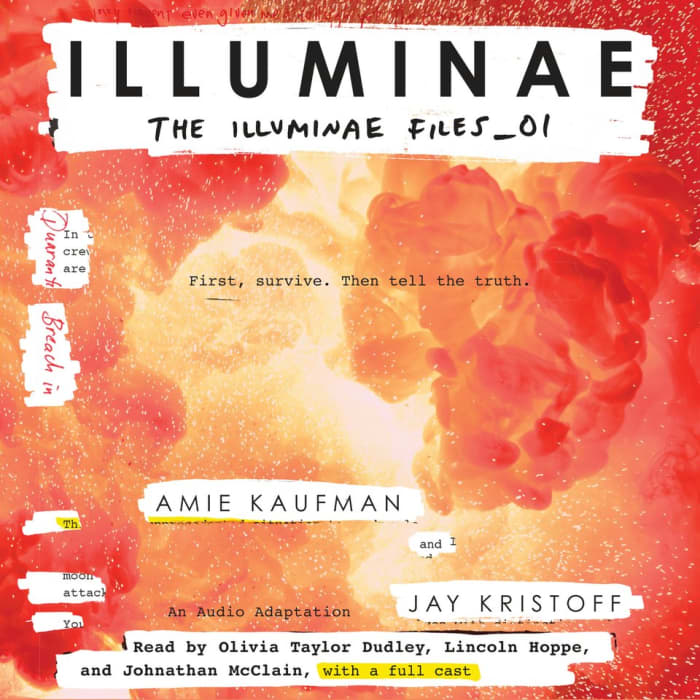 I say this all the time, I don't do overly hyped series or books. Trust me, I have a whole box of overly hyped books from my friends that I haven't read yet because quite frankly, I don't want to be disappointed or disappoint them. However, when my spouse offered to buddy read this book with me, it made the experience of this book better and it allowed me to form my own thoughts about this book without that kind of pressure (although, the looming anticipation from friends was lurking right over my shoulders the entire time). I was pleasantly surprised. I still need to finish this series, but I understand why so many readers really love the Illuminae trilogy.
🍂 Hot Apple Cider: A book that got you a bit hot under the collar 🍂
The Devil In Me (Seven Devils #1) by K. I. Lynn hit me right out of left field! I knew it was going to be a steamy book… I just didn't know how steamy. And that's all I have to say about that.
🍂 Peanut Butter Hot Chocolate: A book that felt like a warm hug 🍂
Check Please Vol. 2 left me in a whirlwind of feelings. I laughed, I got emotional, and I'm still in denial that this duology has finally come to an end. I refuse to accept it! This duology follows Eric Bittle and his adventures in college, more specifically playing on his college's hockey team. There's a very wholesome romance throughout both books, found family, and navigating the waters of publicly coming out to the ones you love most. This is probably one of my favorite duologies and I can't recommend it enough!
🍂 Maple Pecan Latte: A book you enjoyed that was hard to get into 🍂
Okay, let me explain this one! I recently finished Black Sun (Between Earth and Sky, #1) and I loved it. I really, really enjoyed it. However, I say this all the time (this will be mentioned in my final review as well), I struggle so much with multiple povs. I can handle three point of views max, two at bare minimum, but once you go past the third perspective, things start to bleed together for me and I struggle with keeping track of who's who. I emphasize this especially with high fantasy books because there's so many details to remember. I also want to mention there's a lot of content and trigger warnings for this book (which are listed on my pre-statement about this book). Both of these things will be mentioned in my finally review, but setting those aside, I really enjoyed this and I was easily captivated with the story. I'm eager to see how the next book will play out especially with the ending of this book!
🍂 London Fog: A vanilla character 🍂
Yumeko from Shadow of the Fox by Julie Kagawa. I love Yumeko in this series! She loves with her heart on her sleeve and tries to do the right thing. Julie Kagawa did a fantastic job at writing her character and taking Japanese mythology, mixing it into this fantasy adventure. And saying she's vanilla isn't a bad thing. Yumeko is very sweet, very innocent, and as you read through this series, you see amazing character development. I truly enjoy her character and what she brings to this story.
🍂 Hot Buttered Rum: A book that was velvety smooth to read 🍂
I think I'm going to have to choose the Wayward Children series for this answer. When I hear 'velvety smooth', I think of books that were easy for me to fall into, to read in one sitting, and books that have writing that's lyrical and easy to fall in love with. To me, that's the Wayward Children series. I have reviews for the first four books which I'll link below.
🍂 Every Heart A Doorway
🍂 Down Among the Sticks and Bones
🍂 Beneath the Sugar Sky
🍂 In an Absent Dream
🍂 Pumpkin Cream Cold Brew: A character whose temperament is icy cold 🍂
Surprisingly enough, I don't have an actual answer for this. I haven't read a book in a long time that has a character with a temperament that's icy cold.
🍂 Salted Caramel Mocha: A book that you're salty about 🍂
I don't get upset with books that often. For the most part, usually the lowest I'll rate a book is three stars. It's extremely rare when a book makes my blood boil and I give a low rating, too. It's month later and I'm still salty about The Wives. I understand why some readers would like this. Not only did I buddy read this with a friend of mine who also had a conflicting reading experience, I also read chapters out loud to my spouse who continuously repeated "WTF" and made cringed faces. I took it as far as thinking "maybe I was overreacting" and actually sent screen shots to friends and family who thrive off the horror and thriller genres. I was met with a lot of questions, comments, and concerns. Needless to say, I don't think I'll be picking anything up from this author in the future.
🍂 Honey Bee Latte: A character who is sweet 🍂
I love all the characters from The Tea Dragon Society, but I really love Greta especially in The Tea Dragon Tapestry. Greta has so much love and cares so, so much for those around her. That really shines throughout this entire book. I really loved the moments Greta has with Ginseng. I thought they were such precious moments and I love them together so much! This series means so much to me and I'm really hoping we'll see more of this world in the future!
🍂 Gingerbread Latte: A character you'd take home for Christmas 🍂
I have to say Chloe from Get A Life Chloe Brown. Chloe and I have a lot in common and I just have this feeling like we'd be good friends who really connect with each other. Plus, I think she'd have a fun time trying to cuddle all three of my cats!
---

🍂 Tagging 🍂
🍂 Destiny from Howling Libraries
🍂 Emer at A Little Haze Book Blog
---

Okay, readers! That wraps up another blog tag! I had so much fun filling this out and I thought it was very appropriate now that we're moving into the fall/winter season. Do you have a book you're salty about? Do you have a favorite character you find incredibly sweet? Tell me in the comments below! Until next time, I hope you're all tackling those tbrs, I love you! 🧡