Salutations friends and fellow readers! I have a new book tag to share with all of you! Thank you so much to my dear friend, Donna at Momsbookcollection for tagging me in this. Donna is a dear friend of mine and I can't recommend her enough. She sweet, caring, and I'm so, so thankful to have her in my life. So check out her content! Now without any delay, let's get into the tag!
---
The Tag Rules:
Thank the person who nominated you
Answer all the questions below
Pingback to the creator: Ellyn @ Allonsythornraxx
Nominate 5+ bloggers you'd like to know more about to do this tag
---
🌻 What are you currently reading? 🌻
I'm almost done with my reading for the month of August. Like usual, many surprises happened and so my tbr has been altered by a lot. Thus, The Language of Ghost has become my current read! I'm only a few chapters in, but I'm intrigued to see where this book will go. However, I did just finish Unbirthday by Liz Braswell and I highly recommend checking that out!
---
🌻 What's your favorite 'can't leave the house' activity? 🌻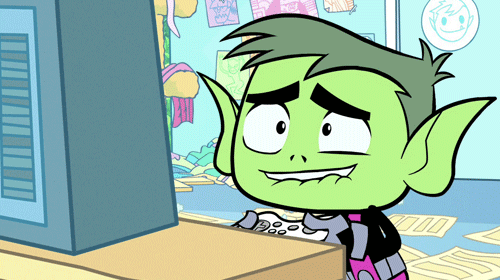 It's no secret that I do spend free time playing video games. Right now I've been playing a lot of OverWatch, but I've also been playing a lot of Monster Prom (and waiting for the Monster Camp release date to finally be announced).
---
🌻 What book have you been meaning to read forever? 🌻
I know this only came out last year, but the fact that I still haven't finished this series yet bothers me like it's no tomorrow. I'm hoping during the month of October to finally, finally scratch this off my tbr.
---
🌻 An intimidating book on your tbr? 🌻
Okay… hear me out with this one. This is on my September tbr and I'm worried that I'm hyped myself up so much for this book, all the buzz about those who have read the arcs has all gone to my head, and now my expectations are so high that the book might not live up to those expectations. But… I really, really want to read this come September.
---
🌻 Top three priority books on your tbr? 🌻
I can'ttalk too much on this one, but there's an exciting announcement coming soon. Either by the end of August or the first week of September. So keep your eyes peeled for that!
Also, another book with another announcement and something magical also happening. I can't give too many details because that would ruin the surprise. However, what I can tell you, I have everything ready for when I do read this and my full review for this book won't be posted until October. I also have something really creative in the works for this especially since the release of this book comes out in October. I'm so excited and keeping these details secret is so hard!
I love you all, but no one, I mean no one, better disturb me for a week because this book is my number one anticipated release of 2020. This book comes out on August 25th, I'm so excited. Once this is in my hands, I'm disappearing under a rock! For those who are new to my blog, I'm very open about myself being Apache. The author of this book is also Apache. Darcie is Lipan Apache author. Words cannot express how long I have been waiting to find an Apache author. Words can't express the feeling I feel deep in my soul that this book is going to stand up to every expectation I have and probably even more. This book is going to be everything and I'm so ready for it to be released.
---
🌻 Recommend a short book? 🌻
The Wayward Children series by Seanan McGuire is the only short books I know of, that I have actively been reading recently. So I would recommend checking these out. I've really been enjoying them and they're super quick reads.
---
🌻 Recommend a long book? 🌻
Okay, I know this isn't super long, but if I'm basing this off books I've read so far for 2020 (which I am), then this is the book. I had the pleasure of reading an arc for this book and fell madly in love with it. This is another book that comes out on August 25th, 2020. The problem with reading an arc is having to wait for the next book to come out because all I wanted was the sequel right after it released. If you want to read my review for this book, you can find it HERE!
---
🌻 Something you love to do while stuck at home? 🌻
I feel like this ties in with a question before. So video games again except this time, Animal Crossing!
---
🌻 What do you plan on reading next? 🌻
I just got an arc of this book and I'm so happy. I never expected this to happen so the fact that it did, I'm so grateful to Berkley and NetGalley. I fell in love with Well Met and when I found out there was another book coming out, I screeched. I'm pretty sure my friends were sick of me babbling about it. Now I have an arc and I'm so ready to read this. I bet it's going to be sweet, charming, hilarious, and probably super fluffy!
---
🌻 Tagging 🌻
🌻 Rameela (Star) at Star is All Booked Up
🌻 Lauren from Lala's Book Reviews
🌻 Romie at Romie Deserves Love
🌻 Robin at Paperbacks and Planners
---
Okay, friends! That wraps up this tag and once again, please check out Donna's content. She's someone important to me and she is just a wonderful soul. Let me know in the comments below what your next read is going to be. Until next time, I hope you all continue to stay safe and healthy, I love you! 💛