Salutations Chapterlings! Hell has frozen over because I'm finally bringing a book haul after what seems like ages! Plus, the sunflowers are back to make posts a little bit brighter this summer. Now, these aren't all the books. I'm still waiting on a few books to come in the mail. So I might loop those in with my July book haul (if I do a July book haul). However, I have received some amazing books and I have to shout-out a bunch of amazing people because some of these books wouldn't have come into my possession without their help. So a huge thank you to Stephen Graham Jones, Taylor, Eliza, Michelle, Dani & Erin (who were champions for the all of us Indigenous book dragons), Isabella at thefeministbookworm, Donna from Momsbookcollection, and last but not least, my spouse! Make sure you go check all of these amazing people out. Without out them, some of these books wouldn't have been possible and wouldn't be on this list. I'm truly grateful and a feel very blessed to have met so many incredible people and have so many wonderful people in my corner who support me. So if they're seeing this, thank you and I love you, so so much!
Now that I got emotional, I have to address something very serious before getting into the haul. It's more of an announcement. Those who have been following me for a while probably know that my last book haul was from Book Outlet. I already made public statements on all my other social medias when everything had come to light, but this is me making an official announcement on my blog. I will no longer be doing any hauls from Book Outlet. I will not be supporting them any further. I have since unsubscribed from their mailing list and blocked their email. I refuse to support companies who choose to make statements and handle things the way they did. If you don't know what happened, just go to Twitter and look everything up. I don't want to allow anymore of them into my space than what I already have.
On that note, here is the haul. There's a lot of amazing books by some amazing authors here and I hope that all of you take the time to look into the authors, pre-order some of these from your local bookstores, and just look into the books themselves. Anyway, I hope you enjoy!
---
🌻 NetGalley ARCS 🌻
🌻 The Only Good Indians by Stephen Graham Jones | Review ⭐⭐⭐⭐⭐
🌻 The Tea Dragon Tapestry (Tea Dragon #3) by Katie O'Neill | Review Coming Soon! ⭐⭐⭐⭐⭐
🌻 Each of Us a Desert by Mark Oshiro
🌻 More Than Just a Pretty Face by Syed M. Masood
🌻 The Year Shakespeare Ruined My Life by Dani Jansen
---
🌻 Physical ARCS 🌻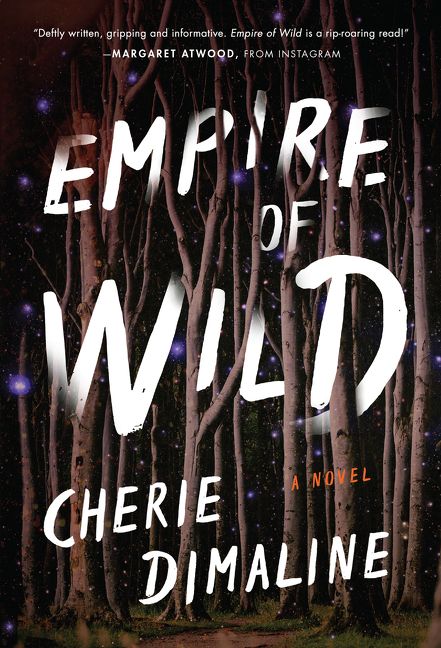 🌻 Empire of Wild by Cherie Dimaline
---
🌻 May Birthday Haul 🌻
🌻 An American Sunrise by Joy Harjo
🌻 Hollow Kingdom by Kira Jane Buxton
---
🌻 Gifts from Friends 🌻
🌻 A Breath Too Late by Rocky Callen
---
🌻 Purchased Myself 🌻
🌻 A Princess in Theory (Reluctant Royals #1) by Alyssa Cole
🌻 A Duke by Default (Reluctant Royals #2) by Alyssa Cole
🌻 Once Ghosted, Twice Shy (Reluctant Royals #2.5) by Alyssa Cole
🌻 Pillow Thoughts (Pillow Thoughts #1) by Courtney Peppernell
🌻 Running with Lions by Julian Winters
🌻 A Song Below Water by Bethany C. Morrow
🌻 The Wicker King (The Wicker King #1) by K. Ancrum
🌻 A Song of Wraiths and Ruin (A Song of Wraiths and Ruin #1) by Roseanne A. Brown
---
🌻 Purchased E-Books 🌻
🌻 Meet Cute Club (Sweet Rose #1) by Jack Harbon
🌻 The Legend of the Golden Raven (The Wicker King #1.5) by K. Ancrum
---
Wow. Every time I look at these books I have received, I truly feel blessed and knowing that I have met some amazing people because of these books… absolutely priceless. I don't think I say it enough, but I'm truly grateful for this community, for the connections I have made, and just… I truly feel blessed and I never thought all of this would happen. I know 2020 has been a wild year so far and I wanted to say for those of you who are still here, who enjoy my content, and allow me to be myself, I see you and I cherish you. I hope you enjoyed this book haul. I know it's been a hot minuet since I did one, but I'm so glad that I was able to get this posted. How could I not post about this when so many individuals came together to make it possible. If any of these books caught your interest or if you want to hear my thoughts on any of these first, please let me know in the comments below. Until next time, stay safe, keep hydrated, I love you! 💛