Salutations Chapterlings! For starters, Happy Pride Month! For those of you who are new here, I'm a bisexual, half Native American woman. I'm very proud in my sexual orientation and heritage. If anyone has a problem with that, don't let the door hit you on the way out. Now that we got that out of the way, to those of you have stayed, welcome to my chaos. But seriously, welcome to this little corner of mine. We have A LOT to talk about.
First off, I'm going to participate in Pride as much as I can this month. All of the books shown in this article aren't all of the books I have planned. I have to place an order because like the genius that I am, I forgot to preorder certain books. So here we are. In the chaos that is my planning. Like usual, this TBR will most likely change. Not only will I list the books I'm planning to read, but somewhere in this article, I'm going to link some wonderful content creators of the LGBTQIAP+ community that I hope you will all check out and follow their content.
With that being said, it's time we got serious and talk about real world issues. By now, I'm sure you have heard about the injustice happening in the black community, you have heard about George Floyd, you have heard about the protests, and if you follow my social media, you have probably come to the conclusion that I stand with the protesters and the black community. With all of this happening, this month I'm taking it upon myself to read and prioritize books by Black authors. I'm also going to be leaving links at the beginning of this article with sources of how you can donate, petitions to sign, places to support, etc… Silence is not an option. We all need to come together, take a stand, and support the black community especially if you are white or white passing. We need to do better, we HAVE to do better. If you think otherwise, if you have hatred and racism in your heart, or you choose to be silent on this matter… Don't let the door hit you on the way out!
*Side note: I added the information for David McAtee. The whole story broke my heart and I wanted to make sure to share his story, the petition, and the gofundme to support his family. If you can contribute, please help in any way you can.*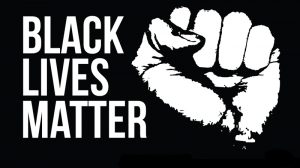 ➡️ Ways to Help
➡️ Black Owned Book Stores to Support
➡️ Amazing Black Booktubers to Support
➡️ Black Owned Businesses to Support
➡️ Official George Floyd Memorial Fund
➡️ Official Justice for David McAtee Fund
➡️ Help Rebuild Mpls Scores Sports Bar
➡️ Help Rebuild Minneapolis Native Organization MIGIZI
➡️ Petition: Justice for George Floyd
➡️ Petition: Charge Minneapolis Police
➡️ Petition: Justice for David McAtee
➡️ Petition: Justice for Cameron Green
➡️ A Guide to Anti-Racist Resources
Okay, friends! The links are there for you to go check out, support, and contribute if you can. Please do what you can to be vocal about this matter, be the ally the black community deserves, do better! Now without any further delays or possible rants, let's get into the books!
---
🏳️‍🌈 Pride Month 🏳️‍🌈
🌈 The Last True Poets of the Sea by Julia Drake 🌈
October 1st, 2019 by Disney-Hyperion
🌈 Summer Bird Blue by Akemi Dawn Bowman 🌈
September 11th, 2018 by Simon Pulse
🌈 Beneath the Sugar Sky (Wayward Children #3) by Seanan McGuire 🌈
January 9th, 2018 by Tor
---
🏳️‍🌈 LGBTQIAP+ Content Creators 🏳️‍🌈
🌈 Fadwa from Word Wonders & YouTube
🌈 Mel from Meltotheany & YouTube
🌈 Destiny from Howling Libraries & YouTube
🌈 Jeese from Bowties and Books
🌈 Michelle from Thor Wants Another Letter
---
🖤 Supporting Black Authors 🖤
🖤 The Beauty that Remains by Ashley Woodfolk 🖤
March 6th, 2018 by Delacorte Press
🖤 The Sound of Stars by Alechia Dow 🖤
February 25th, 2020 by Inkyard Press
🖤 Get A Life Chloe Brown (The Brown Sisters, #1) by Talia Hibbert 🖤
November 5th, 2019 by Avon
🖤 The Boyfriend Project by Farrah Rochon 🖤
June 9th, 2020 by Forever
🖤 Once Ghosted, Twice Shy (Reluctant Royals #2.5) by Alyssa Cole 🖤
January 8th, 2019 by Avon Impulse
---
🖤 Other Black Authors to Support Right Now 🖤
🖤 The Gilded Ones by Namina Forna
🖤 Cinderella Is Dead by Kalynn Bayron
🖤 You Should See Me In A Crown by Leah Johnson
🖤 How Long Till Black Future Month?: Stories by N. K. Jemisin
🖤 A Song of Wraiths and Ruin by Roseanne A. Brown
🖤 A Song Below Water by Bethany C. Morrow
🖤 Twins (Twins #1), Volume 1 by Varian Johnson, Shannon Wright
---
Okay, fellow readers! I know that was a super long list, but this information needed to be shared. As I mentioned above, help any way that you can. Sign petitions, donate, if you're protesting then white and white passing protesters need to step up and protect your fellow black protesters, make sure you are educating yourself, friends, and family, just do your part! I also want to say that there is a Blackout Buddy Read happening this month as well and there's an announcement video that you can watch. Shae is such a beautiful mind and she is an incredible content creator. So make sure you check that out, support Shae on her channel, and join in! Boost and uplift the voices of black content creators in our community! Don't let their voices go unheard! Also, I hope you're able to go check out some of the amazing LGBTQIAP+ content creators I listed above. There are so, so many more to follow, boost, and support. With all of that said, stay safe and protect one another, stay healthy, continue to fight against injustice, I love you.