It's no surprise that Emer from A Little Haze Book Blog has nominated me for this award! This is the second time I've been nominated by Emer and if you haven't seen her blog yet, definitely check it out! She has some great articles and she's such a caring friend.
🌸 The Origins of the Real Neat Blog Award 🌸
Before I answer the questions I did a little googling to try and find the origins of this award and the earliest reference I can find to it goes all the way back to 2014 and to a blog called Dear Kitty, Some Blog.
The award came about as a way to highlight bloggers that need more attention because of their awesome content on their blogs and the first logo ever created for the award is this one that I found on the same Dear Kitty, Some Blog page:
🌸 The Rules 🌸
🌸 Display the Award Logo.
🌸 Thank the blogger who nominated you and post a link to their blog.
🌸 Answer the questions of the one who nominated you.
🌸 Nominate some bloggers.
🌸 Ask them seven questions.
🌸 Questions from Emer 🌸
🌸 Time for some self love. What is your favourite thing about yourself?
I could say a few things, but I think the biggest thing that I love about myself would be my empathy and sympathy. I don't often talk about, but if you've been following me or this blog for a while then you probably picked up on a few things. My life hasn't been an easy one and I learn just how cruel life can be at a very young age, younger than I should have been to learn about these things. If a friend were to come to me with a problem or they're distress, or perhaps something traumatic happened to them, I would have a very deep understanding. Nothing really surprises me anymore because I have so much terrible experience, but those experiences have allowed me to help friends and understand what they're going through on a much deeper level. It's those experiences that have crafted me into being loyal to my friends, making them my ride or die, and defending them if they need it. I often don't acknowledge the level of my sympathy and empathy, but it deserves the credit where it's due.
🌸 It's late. You've had a crazy long day and you are super hungry. What is your go to quick meal?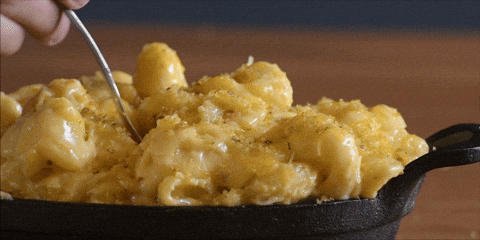 🌸 List the best five books that you have read in the last 12 months.
📖 Soul of the Sword (Shadow of the Fox #2) by Julie Kagawa
📖 Leo Loves Aries (Signs of Love, #1) by Anyta Sunday
📖 The Adventure Zone: Murder on the Rockport Limited! by Clint McElroy
📖 Down Among the Sticks and Bones (Wayward Children #2) by Seanan McGuire
📖 Where Dreams Descend (Kingdom of Cards #1) by Janella Angeles
🌸 Would you rather be an oak tree or a butterfly?
🌸 What book have you reread more than any other, or if you do not reread then why is that?
📖 The Next Always (InnBoonsBoro Trilogy #1) by Nora Roberts
📖 The Last Boyfriend (InnBoonsBoro Trilogy #2) by Nora Roberts
📖 The Perfect Hope (InnBoonsBoro Trilogy #3) by Nora Roberts
I reread these three books whenever I miss my family, my hometown, and when I just need to be reminded of a sense of love and community.
🌸 If you were a kitchen appliance which one would you be? I am a kettle for sure, always getting boiled up about something…
I'm probably the favorite mug that someone always uses. I know that sounds weird or even bad, but hear me out. Coming home to your favorite mug filled with your favorite drink, always there when you need it, comforting you when the stress is too much… I am the favorite mug in your cupboard or sitting on your mug rack.
🌸 Would you rather win an Oscar (award for acting) or a Grammy (award for music)?
Oh jeez, this is hard. Music would be the obvious one, but the problem with that is it's something that would expected of me. I already have a binder full of awards for being a singer. Honestly, I would love to win an award for acting. I've only done drama a few times which strangely enough I was always playing a dragon, but I would love to win an award for acting.
And those are all the questions Emer had in store for me! Dang, some of them were hard! Once again, if you haven't checked pout Emer's blog, go give her some love. She is a wonderful, caring friend who puts out great content.
Next up I am going to tag some blogs to receive this award:
🌸 Lauren from Lala's Book Reviews
🌸 Robin from Paperbacks and Planners
🌸 Destiny from Howling Libraries
🌸 Marie from Drizzle & Hurricane Books
It's okay if tags and awards aren't your thing. No one should feel obligated to do this tag unless they want to.
🌸 My Seven Questions 🌸
🌸 What's one book that you can relate to the most and why?
🌸 Aside from reading, what's you're favorite activity to do in self-isolation?
🌸 You just inherited a house, you have one room left to remodel into the dream library. Describe what your dream library looks like and what the crown jewel of this library is.
🌸 Besides being a collector of books, what are some of the other things you collect?
🌸 Real talk, what's one topic that you've been wanting to discuss on your blog, but haven't and why?
🌸 What are the top five books you're planning to buy from your local bookstore this year?
🌸 Feel good time! What are five songs that have been keeping your spirits high?
Okay, friends! I think that covers everything thing! I hope you enjoyed learning a little more about me. I hope the ones who've been tagged end up participating, but if not, check out their blogs anyway. They all offer some amazing content and it never hurts to follow more diverse bloggers. Until next time, may your tbr be large, you continue to stay safe and healthy, I love you! 💕