GoodReads|Amazon|Barnes&Noble|BookDepository|IndieBound|WebComic
🏒Check, Please! Book 1: #Hockey | Review ⭐⭐⭐⭐⭐
Content/Trigger Warnings: Hazing, underage drinking, homophobia, anxiety/panic attacks
"It's about having each other's back. Because they've taught me I can be strong just how I am. Exactly how I am."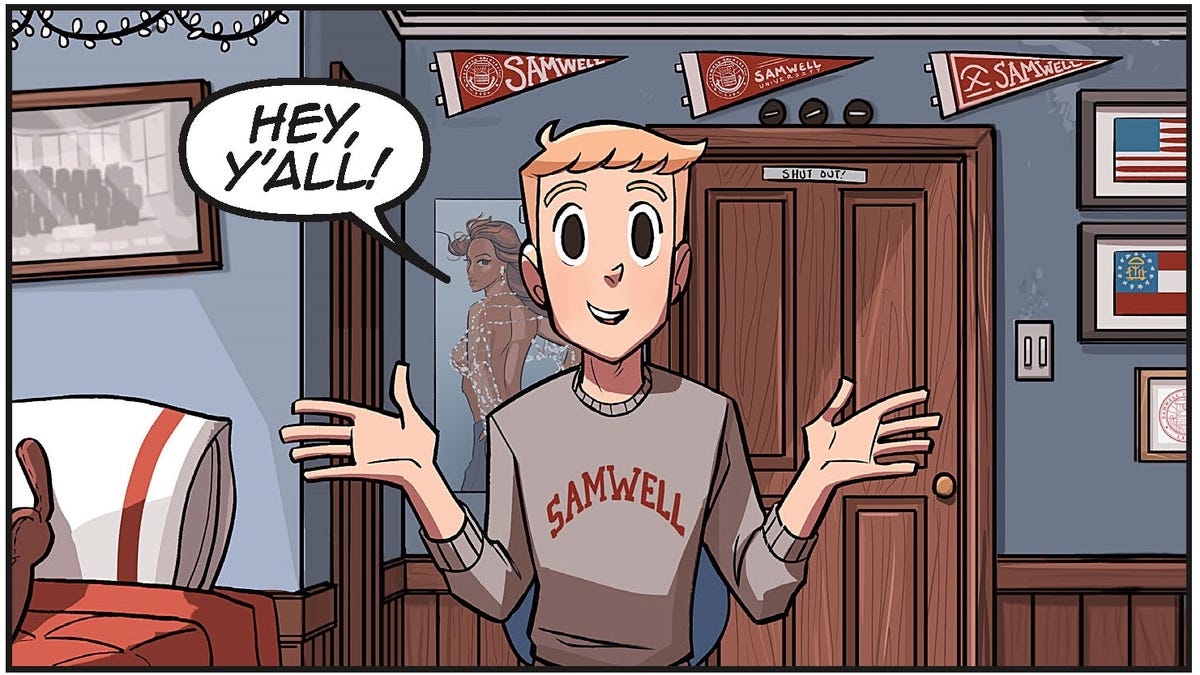 My heart is so bitter sweet right now! I can't believe that this is it. This is the last book in the Check Please duology! My heart is full, but sad at the same time. I love all these characters, this story, and there's a part of me that's excited to see what Ngozi will come up with next! If you haven't read this series yet, hop on it! It's so wonderful and it's a piece of my own heart. I think this duology has made into my top five favorite graphic novels and I'm not okay!
If you haven't read the first book, well, you definitely need to change that asap! Book Two follows introduces us to Bitty's junior year and with that, we follow up on how things ended in Book One. So you have to go read the first book before diving into the final book. However, I will keep this review as spoiler free as I possibly can!
Of course we're following Bitty (Eric Bittle) in his junior and senior year, and boy have things changed! Bitty is now the captain of the Samwell hockey team and he's facing all kinds of new challenges. Like how to manage the team and trying to be the best captain for the team that he can be. We also discover that Bitty is dating someone and we watch them navigate the struggles of being in a relationship with one another. And of course, Bitty is still his typical self with baking, cooking, and all the food goodness! I was living for all the food in this graphic novel!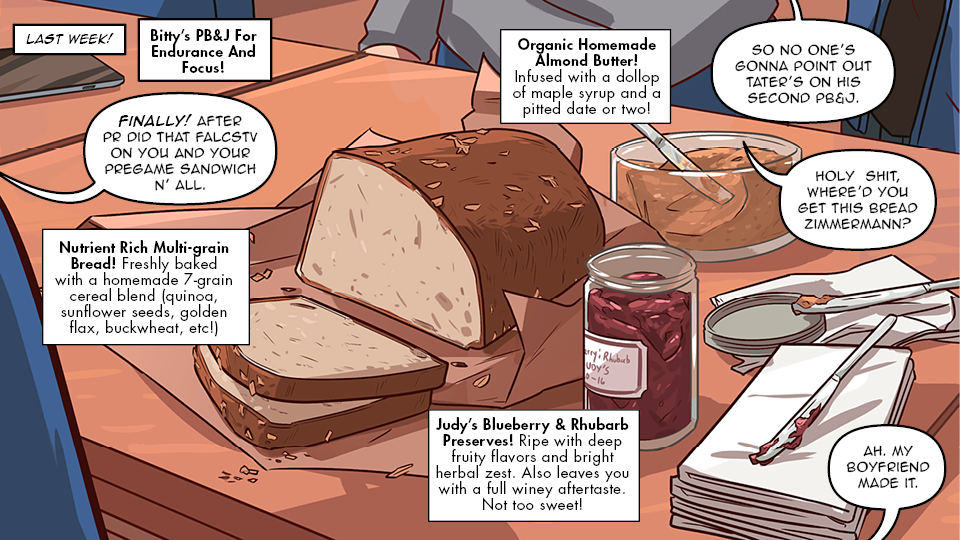 That aside, I really loved this book a lot more than the first one. While the first book was more about Bitty coming to college and how he became part of the hockey team, book two deals with a lot harder topics. For example, Bitty and his boyfriend navigating their relationship, figuring out who they want to tell and how open they want to be about their relationship. We see the hardships and we also see how coming out can be hard, scary, painful, and being unable to find the words to tell the ones you love most. There's even a scene where Bitty and his father end up in a very heavy topic. It really shows how being out in your sexuality can cause someone such internal turmoil and the emotional strain one may be enduring.
There's also really great representation throughout this entire book as well. You have players from different nationalities, there are actual characters of color on page, and there's so much lgbtqiap representation! Now can you understand why I love this graphic novel so much. It has everything a reader could want in a book and there is a bisexual character as well. So you know my heart is filled to the brim with happiness.
"God Bits, I wish I could kiss you."
We also see a lot of our favorite from the first book as well! They're there for all the important points and we even get updated on how they're doing since they left Samwell. Even though they're not around as much, they still remind us of why we love them so much. Plus, in the back of the second book, we find out Shitty's real name! One of the biggest highlights of this whole book. And even though a lot of the original crew isn't around too often, the new member we meet are just as entertaining, charming, and captivating as the first crew.
I just love this graphic novel series so much! And the ending of this book was absolute perfection! I don't think I'll ever be over this duology and any chance I get, I will probably be recommending it to anyone who'll listen. This is such an enchanting book with great characters who you'll fall in love with. Besides, I'm not much a sports reader, but this is one sports book that I will sing the praises of for all eternity. I hope you fall in love with this duology as much as I have, love these characters as much as I do, and just enjoy the ride of it all!
Read for the Stay Home Reading Rush 📖