Salutations Chapterlings! Welcome to Part Two of this Q&A! If you haven't read Part One yet then please make sure you do so. This article is going to be a lot heavier and addressing a lot more personal questions. I will be answering these questions as best as I can without going into too great of details. These are a lot more personal and as much as I like to be open with all of you, I have my limits and boundaries. Now, without any further delays, let's get into the questions!
Have you had any negative experiences in the book or blogging community?
We're hitting hard right from the start, huh? The answer is yes. Normally I don't like to dwell on negative things because it's really bad for my mental health and I don't want to keep a space for that kind of negativity. I got into pretty decent detail in my Life Update post, if you haven't seen that then I recommend checking that out. In short, I was basically being harassed and bullied because I received an arc of a certain 2020 release. These people felt that it was unfair for a small book reviewer/content creator to receive such a highly sought after arc and they made that very clear by making me feel unsafe on all my social media platforms. I took a step back after that.
Why do you put content warnings at the beginning of your reviews?
That's just a personal preference of mine and I have done since my first experience of reading a book that had no content or trigger warnings. It really messed up my mental health and it took two and a half weeks to feel okay again. When someone reads my review, I want them to know what this book involves and some of the things that will most likely be discussed in my review. The best example I have of this is my review for Sadie.
I've noticed when you talk about mental health in your reviews, it comes from a place of knowing. Do you have mental health struggles or just have a wide knowledge of it?
I knew someone was going to ask this question. *Warning, I will be talking about various mental health topics like depression, eating disorders, suicide, etc… Please be aware of that when reading my answer to this question.*
Yes. I actually have mental health struggles. I have quiet a few actually. I guess the best place to start with all of this is I grew up around people who struggled with mental health, severely. As I got older, I developed a lot of mental health challenges. I developed bulimia nervosa at the age of eight because I was constantly surrounded by those who hated my body. So I started to hate my body too. I developed severe anxiety at the age of eight, as well. This was due to a toxic and abusive home life. When I hit my early preteens, I battled depression, self-harm, and attempted suicide. By this time, I also had a drug addiction and an alcohol problem due to trying to find a way to cope with everything happening in my life (those things being people dying all around me and severe abuse). After all of this, I ended up in the hospital from losing weight too fast and my lowest weight being 96 lbs and dropping. Eventually, I was sent to a mental health facility where I learned I have Bipolar Disorder I and PTSD which explained a lot of the things that were happening.
After all of that, I finally started living better to help manage my mental struggles (like my severe anxiety) and to better handle them. Even now, I still have disordered eating, I still have to take medication to manage the Bipolar, and I'm still trying to understand my PTSD to the fullest. And I'm thankful to have a partner who understands the importance of mental health. So when I talk about mental health in my reviews, it comes from a deep knowledge, of having experiencing it, living with it, and experiencing so many things at a young age that no one that young should have to go through. So understand, I take that content very seriously especially when I review a book and if I find that material is doing more harm than good, I will address it in my reviews.
Do you have any recommendations for coping with mental health while reading?
It all depends on the person, in all honesty. Something that may be triggering for me may be entirely different for someone else. For myself, I will have an asmr video or an instrumental video playing on my phone or television when I start reading a book. However, if I feel content is becoming too triggering then I will step away from the book. I won't force myself to read past that. When I step away, sometimes it's a few hours and sometimes it's days. Ultimately, I do what's best for me and if my mental state is responding really negatively to the content I'm reading, I will 'dnf' that book. The best example I have is my review of Things We Lost in the Fire. I will also list one of my favorite asmr rooms as well.
You're not feminist enough to review books
Originally I wasn't going to post this comment because it truly is a negative comment and I don't like inviting that into my space. However, I saw an opportunity with this comment that was just too important to ignore. So this is all I have to say about this.
Misogyny is just as bad as misandry.
If you're bisexual, how can you be married?
Would you be surprised if I told you that I get this question all the time and on Pride I get bombarded with this question, consistently? Yes, I am married, but that doesn't change my sexual orientation. The way I always explain it, if I were to get a divorce today or tomorrow, that wouldn't stop me from being attracted to men, women, or non-binary people. It's just a part of who I am, it will never change no matter where I go in life, and I will always be very open about that.
What was the hardest part of coming out as bisexual?
I think the hardest part was dealing with the backlash that came from having my relationships with the girls I dated out in the open. It was extremely hard while is school and even harder on those I dated. There were many things that were hard with coming out, but that was the toughest to really go through and watching my partners having to suffer was the worst of it.
How do you respond to negativity or negative comments?
My approach is usually to ignore and delete. I say it all the time, I don't like negativity in the spaces that bring me joy. I think it's fine for people to have different opinions and have constructive conversation. However, when things start to turn into heated arguing, saying nasty things to one another, etc… I tend to erase that stuff immediately. If this somehow finds it's way into my messages, I will report that person and delete the message. I don't like negativity in my spaces.
How do you cope with your anxiety?
I think this ties in with a previous question, but it varies for everyone. For myself, I listen to a lot of asmr to help keep me calm and relaxed during reading. When I'm at home or out in public and I start to get anxious, I have to do something with my hands. So I usually keep things on me that allows me to keep my hands busy. At home it might be video games or using a stress ball. Out in public I might have a fidget spinner or rubik's cube. I also tend to keep items with soft textures near by as they help calm my anxiety. If I'm lucky, one of my pets may be nearby and I may go pet them for a while. If you do like asmr, I will leave another link for another favorite asmr video.
Do you have an unpopular opinions?
Yes. Yes I do and it's a lot.
🌸 Women can play football, backyard or otherwise.
🌸 Mountains are better than beaches. Take a trip to New Hampshire sometime, you'll thank me later!
🌸 ASMR is amazing and I don't care what you say!
🌸 Personally, I think Night is better than Day.
🌸 Although I like tea, very much, coffee is better.
🌸 ACOFAS wasn't terrible and a nice pace changer. I WILL FIGHT YOU ON THIS.
🌸 I will always choose Andriod over Iphones. Stop trying to convince me they're better, I will list so many reasons why they're not.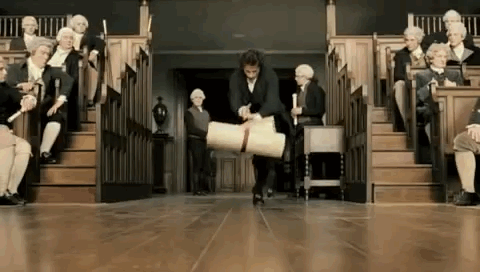 ---
Okay, I really had to stop myself there before I just spent a really long time doing that list. Just know that I have many unpopular opinions, those are the ones that I could think of on the fly. Alright, those are all the personal questions. There are actually a few I didn't answer because they were just far too personal and I really didn't feel comfortable answering them. Regardless, I hope you enjoyed Part One and Part Two of this wild Q&A! It truly means the world that you would stick around to read both parts. I truly appreciate all the love and support that each and every one of you give to me. I hope you know how grateful I am and that I hope I can continue to show how much it means to me by the content I put out. Until next time, stay safe, thank you for the love and support, I love you! 💕