Salutations friends! I can't believe my blog has officially hit one year old! This wouldn't be possible without all of you! For believing in me, wanting all of this to succeed, and for loving me the way that I am. You all have made this all possible, inspire me each and every day to create content, and I love you all!
And apparently you all are very, very curious about the person behind the screen! A while ago I put out ways for you to tell me the questions you wanted to ask, literally ask anything, and I was shocked with the amount of messages. So many questions that I actually divided these into two parts. Most of these questions were able to be categorized as something book related and nerdy or something personal and heavy.
So if you're reading this, welcome to part one of this two parted Q&A! I hope I don't disappoint with my answers! Just sit back, relax, and let's answer some of your questions!
Have you learned anything new about yourself?
The short answer is yes. The more specific response is I need a thorough schedule to do everything that I do. I balance my personal life and the things I do for my blog, for Bookstagram, etc… I keep them separate, but I realized I have to stay on a constant schedule otherwise my whole momentum gets thrown off. I've learned that there are many people who appreciate the content I create and I have made some truly wonderful friends that I never thought I would have made.
What are your favorite bookish posts that you've written?
One of my most favorite posts is my review of Sadie. It was one of the hardest reviews I ever wrote, I get very emotional and personal in that review. I'm extremely proud of that post. My second favorite would be my Wicked As You Wish by Rin Chupeco Blog Tour and Review. Talking back and forth with Rin, I left our conversation with a very deep appreciation for her and the other authors who recognize the smaller bloggers and content creators. It truly was a wonderful experience and I'm glad that I got to be a part of her street team for Wicked As You Wish.
Do you review every book you read or just arcs?
I usually review every book that I read. I take extensive notes. If I have multiple copies of a book, I will use one for my own library and then the others for taking notes, annotating, and discussions. The only time I don't review a book is a 'dnf' book. It's rare when I 'dnf' a book, but it does happen.
What are some of the things that you accomplished because of your blog or being in the book community in general?
I feel like I have come a lot farther compared to when I first started out in the book community. I have been a part of the book community for a long time. I believe 2014 was the year I dipped my toes into getting involved, but I think I truly started feeling accomplished as I started to branch out and develop my skills. I became more of a critical reviewer, I found an aesthetic that makes me happy (which I have a new background that I'll be testing out on my IG soon), and I really started to carve a space for myself, that's something I've never done before because I never knew how to make a place for myself to exist (that last bit will tie into a on part two of this Q&A). There's many things I accomplished because of books and I'm very grateful to be where I am right now.
I know your birthday is coming up in May, what are three books you're hoping to get or do you have a wishlist?
I think I know who this is, May is still a ways off, and yes, I have a wishlist which you can find HERE, but please don't feel obligated to get me anything. I am very blessed with the books that I have right now and with tbr carts that are overflowing, I shouldn't be getting more, for now. If I absolutely had to pick three books to receive for my birthday, it would be the ones below.
Overall most anticipated 2020 book release?
In no specific order so you too can check them out too! You can also check out some of my posts that hint to authors I'm supporting and check out my anticipated 2020 shelf!
Do you have a favorite tea?
I drink a lot of Harney & Sons tea, but I also drink a lot of the Yogi Tea as well.
You mention that you game a lot, what are your top five favorite games?
Okay, okay! You're now a very precious bean and I will protect you at all cost! I love talking shop about games and that's one of the hardest questions to answer. So all my favorite games will be shown below!
How do you find inspiration to write your articles?
Everywhere and from everyone. Sometimes I get asked a lot to do specific articles like my Sekaiichi Hatsukoi series review. Sometimes I end up with something right on the dot and then I'll write it down so I don't forget. Other times it's usually a lot of coffee.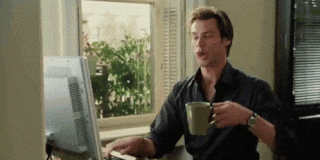 I read your 'About Me' section. You do LARPING?! Can you tell us about your character?!
My main character is an elf mage named Malliumpkin. I play a few side characters with my group, as well. Usually those side characters are healers or temporary encounters. We have even done a few side quests where I have been random creatures such a fauns, spirits, and animal shapeshifters or shamans. Most of my gear was crafted by a dear friend. Other pieces I invested in myself. And that's all you need to know! Aside from the fact that the next event we do will be our 100th LARPing quest. If you're looking to get started, I highly recommend checking this article out!
How do you manage to read and blog on top of everything else?
I have a giant calendar hanging on my wall where I write down all my buddy reads, my readathons, when blog posts need to go up, etc… I also use Google Calendar to communicate to my spouse important information like appointments, personal events, etc… With those two tools at my disposal, I can keep track of where my time and energy is being spent. Did I mention I write down the times for all of things? I include the time with everything I do. My days are usually planned to the very last minute before I need sleep. That's usually how I stay on top of managing my life and then everything with reading and blogging.
What are some books you could put in anyone's hands right now?
How do you take notes and do thorough reviews?
Oh jeez… My process is very chaotic and all over the place, if I'm being honest. I use a sketch book to take notes for my reviews, I use sticky notes to make side notes inside my books, then I have colored tabs to indicate important information, and then I have pastel highlighters for going back through and narrowing down the information sections. It's a really chaotic mess and usually when I'm like that my spouse will have to bring me snacks and drinks because I will go at it for hours with annotating, drafting, narrowing things down, etc… It's just wild and I come out looking like a wildling every time.
A mythical creature you would want to turn into?
Do you have any best friends?
I'm pretty sure I know who sent this and yes I do, I love each and every one very dearly!
Do you have any pets?
Yes I do! I have three cats and a corgi! If you follow my IG then you will occasionally see them pop up in my feed and they even have their own dedicated story header!
Is there anything you want right now?
I feel like this another one of my friends asking for birthday purposes. So please read the question above asking about my birthday and wishlist. If it's not, I could really go for some sushi and some starfruit right about now!
What color are your eyes?
Many people think my eyes are brown, but they're actually hazel. My eyes can turn all the way to the brightest shade of topaz all the way to a dark, dark brown, almost black.
How long have you been gaming and reading?
I have been reading and gaming since I was a kid. Six years old is how far I can remember being really focused on reading and gaming. Years later and I'm still focused on gaming and reading!
What would you tell someone who wants to start their own book blog?
I would tell you to just start. My biggest fear was just getting started and I think it helps to hear from someone who was really nervous about starting their bookstagram, starting this blog, and just being more involved in the book community than what they were. It took me a while to work up the courage to start, but once I started, I couldn't stop and I found some of the most amazing people who I now get to call friends. This community is very welcoming and if you're looking for someplace to carve out your own space, the book community is a lovely place to start.
What are the top three songs you're listening to right now?
---
Okay, friends! Those are all the personal questions that were book related, very nerdy, and just stole every part of my heart! If you have any other question, don't hesitate to ask in the comments below. I do like to be as open as I can be with all of you, so don't hesitate. Part Two of this Q&A should be happening shortly after this article is posted and this article is going to be much heavier, more personal, and so many hard topics are going to be talked about in that article. So I hope you're still able to join for Part Two! Until next time, thank you for all you love and support, I truly appreciate you! 💕