GoodReads|Amazon|Barnes&Noble|BookDepository
ARC was provided by NetGalley in exchanged for an honest review.
This review is being published on the release date (April 21st, 2020)
Content/Trigger Warnings: Fat shaming/fat phobia, body dsymorphia, eating disorders, depression, anxiety
Dearest friends, let me start by saying that there will be many pieces in this review where I am speaking from my own experiences of eating disorders, body dsymorphia, and disordered eating, and that I strongly urge anyone who picks this graphic novel up to be in the right head space before reading. I will be addressing many things in this review and I think it's important to state that everyone who reads this graphic novel will experience it differently than others will. I truly liked this graphic novel and I think many readers will like this graphic novel. However, this book did miss a few marks for me and I would be lying if I didn't say I was a little disappointed.
Our story follows our main character, Mindy who suffers from bulimia and body dsymorphia. One night when she goes grocery shopping, she discovers a candy bar she never heard of before and soon realizes this chocolate bar isn't like all the others. This chocolate bar takes Mindy back to points in her life to teach her a lesson to hopefully bring her closer to loving herself and seeing the true value despite what others say.
For starters, the art work in this graphic novel is very beautiful and absolutely captivating. The coloring of each panels really helped set the tone and the experience for the readers. I also really enjoyed the way the chocolate bar was used as a way of flashing back to the past. I thought that was a really creative and unique way on the author's part as well.
I also really appreciate the harsh reality of what eating disorders are like and the way various eating disorders were handled in this book. As someone who had bulimia nervosa from a very young age into pre-teens and is still dealing with disordered eating, the representation definitely landed all the hits. You can tell that the author truly understands eating disorders and is written by someone who lived it. I do have the content warnings listed above so please make sure you are practicing self-care when reading this graphic novel. There were some parts that definitely sparked some need for self-care with myself. So please make sure you're in the right head space. I will say that this graphic novel is brutally honest at addressing fat shaming, fat phobia, and eating disorders especially due to a lot of scenes being from friend and family. However, even though these are people a person can care about, they can still find ways to hurt us by saying hurtful things and using "we only want what's best for you" as a way of justifying their actions.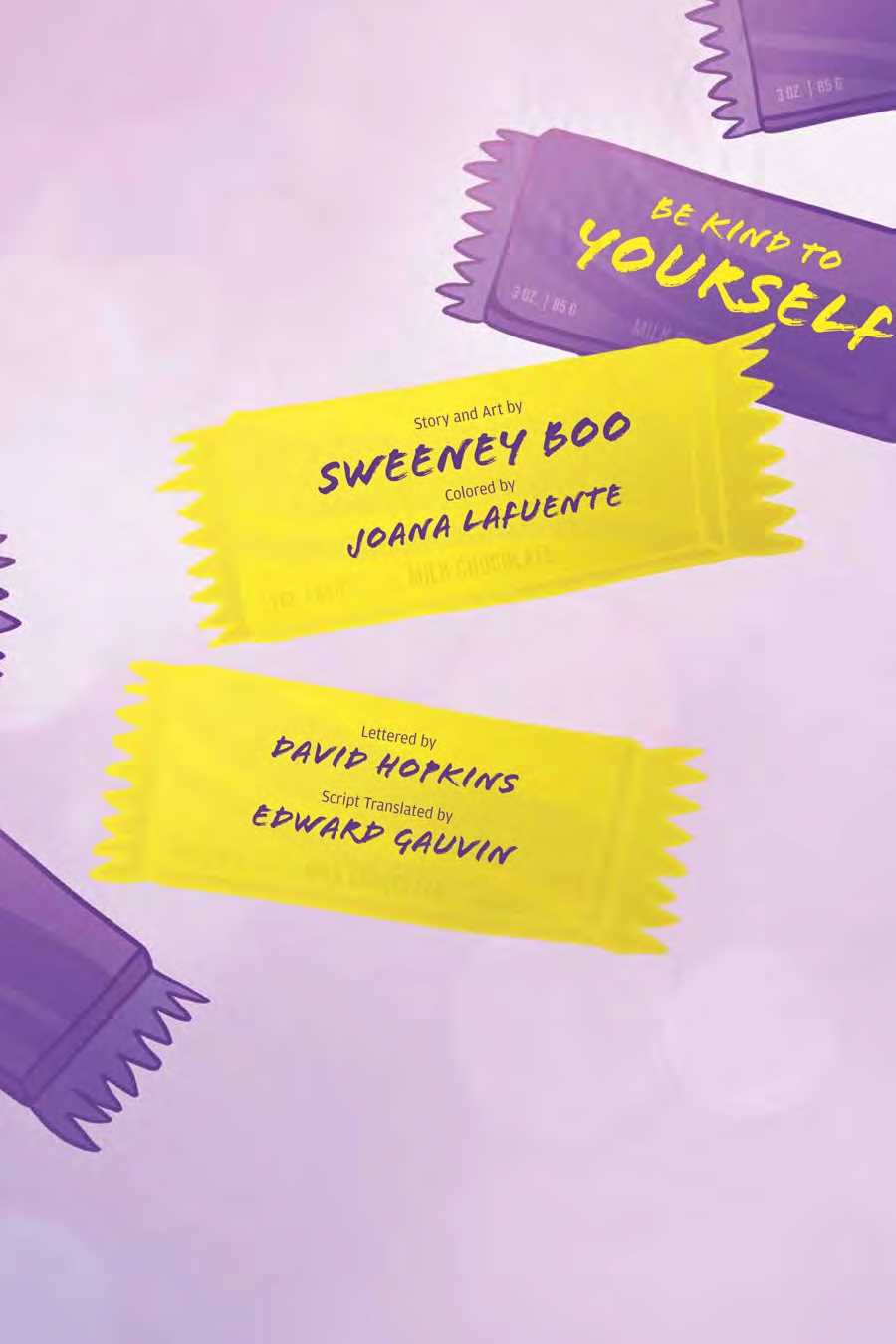 Despite these positive things, I definitely had some issues with this graphic novel. For starters, I felt very underwhelmed emotionally. I stated that I have lived with eating disorders almost my entire life now and it just didn't pull on my heart strings the way it has for other readers. My experience with eating disorders has always been a very brutal relationship especially when it came to the loved ones around me and the things they would say. So when the scenes of conflict with the loved ones arose, it felt like things were swept under a rug and never truly explored in depth. I feel like an opportunity was missed on a proper conversation happening between Mindy and those loved ones. I would have loved to see her really sit down and have those conversations.
My other issue was the ending. By the time the ending rolled around, it should have felt like Mindy learned something. However, once again I felt very underwhelmed and feeling like Mindy learned nothing. It almost felt like the conclusion to the story was rushed. I also want to point out that there was never any true feeling of Mindy learning to love herself through this entire book. As we read through the book we see Mindy see how everything started to happen and she does acknowledge what is happening to her. However, we never get a true sense that Mindy fully understands what it means to love herself. All we have is the ending where she states that she's going to do better by her body. That's it, it's no address in further detail or even concludes with bonus content with some time that has passed. We just have her saying she's going to do right by her body. I really wish we would have gotten a couple more pages or even a more in depth look at how she's going to start doing right by her body instead of the feeling that it did.
Overall, I did like this book and I think it's a great message at addressing eating disorders in a more visual tone. However, I would have liked more from this graphic novel, in so many ways. I also would have liked bonus content ending on a more positive note of reclaiming her body and actually treating herself with more kindness. I think many readers will enjoy this book, connect with it, but for myself, I truly wish there had been more depth. The art work, however, is absolutely stunning and I think many will love it as much as I do.