Salutations Chapterlings! I just recently got nominated by the lovely Lauren from Lala's Book Reviews for The Mystery Blogger Award! This is the first time I've been nominated for this and I can't even begin to express how grateful I am, how honored I feel, and how soft this has made me. However, if you haven't checked out Lauren's blog yet, go give her some love! She is a wonderfully kind soul who has some really great posts like Adoption & Foster Care in YA Books or Blogging Struggles as a New Blogger! She's delightful and if I could give her all the awards then I would because she is a treasure!
❄️ What is the Mystery Blogger Award? ❄️
The Mystery Blogger Award is an award for amazing bloggers with ingenious posts. Their blog not only captivates; it inspires and motivates. They are one of the best out there, and they deserve every recognition they get. This award is also for bloggers who find fun and inspiration in blogging; and they do it with so much love and passion.
❄️ The Rules! ❄️
❄️ Put the award logo/image on your blog.
❄️ List the rules.
❄️ Thank whoever nominated you and provide a link to their blog.
❄️ Mention the creator of the award and provide a link as well.
❄️ Tell your readers 3 things about yourself.
❄️ You have to nominate 10 – 20 people.
❄️ Notify your nominees by commenting on their blog.
❄️ Ask your nominees any 5 questions of your choice.
❄️ Share a link to your best post(s).
Also, a huge thanks to Okoto from Okoto Enigma's Blog for creating this award to bring light to wonderful bloggers!
❄️ Three Facts About Me! ❄️
❄️ I wasn't always a fantasy reader. Long before I discovered the fantasy genre, I read romance and contemporary all the time. I also spent a lot of time reading various fairy tales, folklore, mythology, and legends. I mentioned this in my post Books I'm Thankful For, The Twilight Saga was my first step into ya fantasy and that sort of took over my reading tastes, by a lot.
❄️ Aside from Owl City or Sleeping At Last, Skrux is the only other band that I own every album of. Owl City is a bit of nostalgia for me, where Sleeping At Last hits close to home with the lyrics of many of their songs. However, I don't often talk about it, but I use Skrux's music for everything. Whether I'm reading, cleaning, relaxing in the bath or taking a hot shower to wash the day off, even when I do my Instagram stories I'm probably using Skrux for the music playing, they just have a way of soothing my soul and giving me goosebumps. I can't imagine a day without Skrux in it.
❄️ Most people wouldn't know it unless they actually looked really hard or read my About Me page, but I'm big on gaming and LARPing. I don't talk about it often, but I feel like it's time that I give credit where it's due. I love gaming, I play on all kinds of platforms (although I'm not that big a fan of Twitch, sorry not sorry), and LARPing…well I've been doing that since I was thirteen. I think along with the Twilight Saga, playing so many fictional games and finding so many others who shared a mutual love really helped my creativity bloom and grow. As a kid my creativity was always there, but it never really took off until a little bit after I had started reading Harry Potter and just at the beginning of starting D&D and LARPing. In a way, my gaming helped mold me into the fantasy lover that I am and it really helped me discover a deep love for graphic novels and comics.
❄️ What is your favorite dessert? ❄️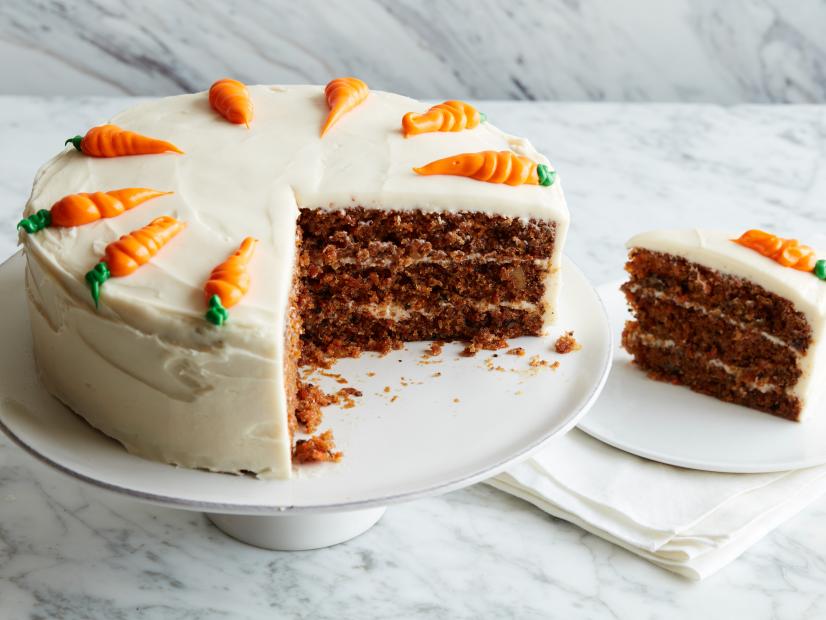 ❄️ What is the biggest thing that you've done this year? ❄️
That's a really hard question. I've accomplished so many goals this year and I'm incredibly proud of all of them. I have a lot of amazing things coming to this blog and for myself as a book reviewer, but I also have to recognize that I got the promotion and realized my self-worth. So I've vaguely have hinted that things at my job have been stressful and I want to be more clear and open the doors up for all of you a little more. Back at in the middle of September I got a promotion at my job and not long after that it was the first time that I truly felt like I was being disrespected terribly and my worth as an employee meant absolutely nothing. It was at a point where I kind of hit a "rock bottom" in a way. My mental health and physical health have been in a very rapid decline since then and it has taken a great deal to climb out of that hole to acknowledge that I'm not doing as okay as I would like at my job. A lot of the parts where I have mentioned that I have been sick or fighting off health issues it was due to all the stress from my job. And even though I wanted that promotion more than anything, sacrificing my mental and physical health for a job that doesn't value me isn't something I want for myself. So these past few months I have been rediscovering my self-worth and value and I have finally established a plan that I'll be putting into action in the new year. I think that was the biggest accomplishment I have achieved this year and I'm a firm believer that there's a fine line between a job that challenges you and gives you a few stressors to a job that devalues you and does everything to beat you down. And sometimes you have to do what's right by you.
❄️ Did you complete your Goodreads (or personal) challenge? ❄️
Hehe I actually did! I think I completed it during the summer. It took me completely by surprise, but it might have been due to the fact that I started approaching the the GoodReads challenge a little bit differently compared to most readers do. I am very much a mood reader and last year I think my goal was 75 books, I was trying to do quarters, but after completing last year's challenge I realized something. I realized I was putting too much pressure and unnecessary stress on myself that I didn't need to be doing. Setting my goal lower this year; I felt more encourage to read, less pressured and stressed to complete my goal, and it felt like I wasn't holding a breath anymore. I'm hoping that I'll be finishing this year at 98 books read to my goal of 20, but my current status of the time this article goes up, I have read 96 books of my 20 books read goal! And I'm proud of that!
❄️ What is your favorite book to gift to somebody? ❄️
You might think this is silly, but I love gifting the graphic novel Fables to others! I adore this series with every fiber in my soul! There are a lot of trigger and content warnings (for literally everything you can think of) so if you do decide to pick it up then make sure you're in the right head space. But if you do, it's a modern retelling on all the fair tales having to leave their fantasy worlds due to a war and the challenges they face in the real world. It's really good! I highly recommend especially if you're in need of a quick read!
❄️ What is your favorite drink for the holidays? ❄️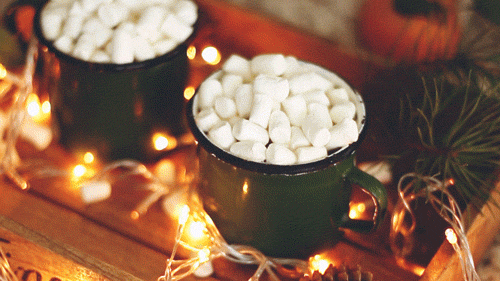 And those are all the questions by Lauren! I can't thank her enough again for nominating me for this!
❄️The Questions! ❄️
❄️ What was the hardest thing you overcame this year?
❄️ What is your favorite holiday tradition?
❄️ What five books would you like to receive before the year is over?
❄️ If you could make one wish right now, what wish would you make and why?
❄️ Tell me two books you're anticipating for the first half of 2020!
❄️The Nominations! ❄️
❄️ Donna
❄️ Robin
❄️ Kat
❄️Kayla
❄️ Emer
❄️ Bee
❄️ Diana
❄️ Destiny
❄️ Krystnya
❄️ Nikki
It's okay if tags and awards aren't your thing. No one should feel obligated to do this unless they want to.
---
Okay, Chapterlings! That wraps everything up for this article! Once again, I truly can't express how grateful and honored I feel when I'm tagged in these. I can't express how thankful for all of you who read my content and who have been here for every single post since I started this blog. I'm truly grateful and really blessed that you all see me, see my posts, and just think of me for things like these awards and tags. It just makes my heart really soft and sappy, I love you all a whole lot! But I think I got a little off track there. Anyway, the holiday season is coming up and I just wanted to remind you all to stay safe and be kind to one another! Until next time, may the holidays be extra good to you, I love you!