Salutations Chapterlings! I'm back with another Liebster award! As always, Emer is a truly wonderful and kind soul for thinking of me every time she acquires one of these! If you haven't had the pleasure of checking out Emer and her blog, then you should change that, immediately! Emer is a wonderful and insightful soul that brings so much to the book community and I feel truly blessed to call them my friend. So give her a little love and check out her social media!
🍁 What is the Liebster Award?
I found all this information on The Global Aussie's page.
"The Liebster Award is an award that exists only on the internet and is given to bloggers by other bloggers. The earliest case of the award goes as far back as 2011. Liebster in German means sweetest, kindest, nicest, dearest, beloved, lovely, kind, pleasant, valued, cute, endearing, and welcome."
🍁 Rules!
🍁 Say thank you to the person who has nominated you for the Award.
🍁 Answer the 11 questions the person has asked you
🍁 Nominate 11 people
🍁 Ask the people who you have nominated 11 questions
🍁 The Questions from Emer!
🍁 What is your favourite all time music video? Share a link.
I have SO MANY favorite music videos! But this is probably one of my top three! Just the lyrics alone fill my heart with so many emotions!
🍁 If you could spend a year living in another country where would you choose and why?
Hmmm…either Japan or Australia. Those are my top two places I could see myself living for a decent amount of time. Plus, they're places I've always dreamed about visiting.
🍁 If you could switch places with any character (book, TV show, or film) for a day, who would you switch with and what would you do?
I would switch places with Persephone from Lore Olympus! She has so many amazing moments with Hades and I just want one chance to be in her shoes during one of these moments!
🍁 What is the best snack food in your opinion?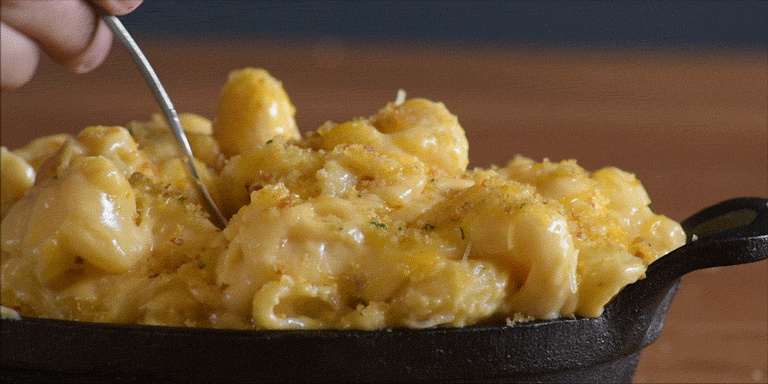 🍁 Do you like to read the book before you watch its film adaptation?
Yes I do. I find that I really enjoy reading a book before watching any adaptation. However, there have been times where I have cheated this.
🍁 What's on your list of top three books that you have read so far in 2019?
In this order, How to Make Friends with the Dark by Kathleen Glasgow, There Will Come a Darkness by Katy Rose Pool, and House of Salt and Sorrows by Erin A. Craig
🍁 What are three things you love most about being a member of the online book community (blogs, book twitter, bookstagram, Goodreads etc.)?
I love all the wonderful people I have been meeting and talking with. I have found some of the greatest of friends through this community and I'm so grateful for that.
🍁 Do you have a bucket list? If yes, what are the top five items on your list? If not, what do you think would be in your top five?
I do and my top five are the following: Attend a BTS concert, finally travel to Alaska, meet my pen-pal of thirteen years face to face to the first without there being a computer screen between us, finally build a whole new office/library, and
🍁 If they were making a film of your life who would you like to cast as yourself?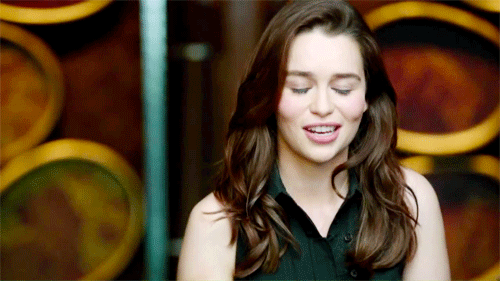 🍁 What would you do if you were invisible for a day?
Honestly, it would be the most boring thing ever…I would probably find a comfy place and nap for the whole day and since I would be invisible, no one can wake me up!
🍁 If you could pick someone to write and perform a song inspired by you, who would you pick?
That's incredibly easy. Kim Namjoon from BTS.
---
And those are all of Emer's questions answered!
Thank you so much for tagging me! I'm so honored and grateful that you even thought of me! ❤️
---
And before I forget, here are the blogs that I tag!
🍁 The blogs!
🍁 Kayla
🍁 Robin
🍁 Donna
🍁 Marie
🍁 Destiny
🍁 Julith
🍁 Lauren
🍁 Diana
🍁 May
It's okay if tags and awards aren't your thing. No one should feel obligated to do this tag unless they want to.
🍁 My questions for those who are tagged!
1 – What has been your favorite memory so far for the year of 2019?
2 – What are you top three books you hope to finish before 2019 comes to an end?
3 – Name at least one book that was recommended to you (and tag the person) that you loved!
4 – If you had a theme song, what song would it be and why?
5 – If you could spend the day as any character (whether from a book or movie), who would it be and why?
6 – Do you like to eat a snack while you read? If so, what's you're favorite snack to have?
7 – Who are you top five fictional crushes?
8 – What is you most favorite time of the year? (This can be a holiday, a national day, the release date of a book, or even your birthday)
9 – Say one thing that you're proud you of that you accomplished before the end of 2019!
10 – How do you few about playlists while reading?
11 – What's one genre that you don't often read from, but you would love to start reading more of?
---
Okay, friends! That wraps everything up and boy am I wiped! Some of those questions were tough and I really had to think on them. But I hope you all enjoyed this article as much as I did writing it! And once again, thank you so much to Emer who is just a wonderful soul in this community. Seriously, check her blog out and give her some love! Until next time, may the month of November end with lovely memories, I love you! 💜