Goodreads|Amazon|Barnes&Noble|BookDepository
Other creators involved in the making of this graphic novel include: Layout art by Paul Reinwand, coloring by Triona Farrell, lettering by Jodi Wynne, designs by Dylan Todd, editing by Jim Gibbons
Content/Trigger Warnings: Alcoholism, implications of an abuse, drug addiction/drug abuse/overdosing, implications of trauma, grief, talk of loss/death of a loved one, talk of death and murder
"Magic flows like water. Your heart is a fountain."
Nina Rodriguez is your typical normal girl, until she has her first vision that is. After a disastrous earthquake and a great, magical beast appears out of nowhere, Nina will never be the same and neither will the rest of her life. Deep in Los Angeles, a magical world is hidden from the mundane and Nina is the only one who knows it's there. When the great, magical beast reappears after ten years only to kidnap her sister, Marissa, Nina will be faced with greater challenges than deciding if she's going into work. In all the chaos, Nina will confront her past, all her demons, and deal with some of the most powerful (and ruthless) cabals in charge of all the magic running in the city – for her sister, Nina will stop at nothing to find Marissa and reclaim her life. Until the unimaginable happens…
Holy cow… I was not expecting this graphic novel to hook me the way it did. I've read this graphic novel three times now, in a very short amount of time, only to keep sinking deep into this comic. This graphic novel was so good and I think this might be one of my new favorites! And now I have to gush to all of you how much I loved this and why you should definitely pick this up!
Blackbird Vol. 1 is a bind up of all six issues that have released in the Blackbird comic series. We follow our main character, Nina who has always been a bit different. Her whole life she's had visions and has never forgotten the magical beast from ten years ago when that earthquake changed everything. Now she lives with her sister, trying to survive day to day with that knowledge and trying to cope with the grief she holds deep within her.
"No matter what, we stick together, right?!"
This world is so unique and the magical beings that live among the mundane are absolutely mesmerizing. Each panel is so unique, so crafted with detail that you won't be able to help falling in love. Jen Bartel is an incredible artist and she did a marvelous job bringing this world and these characters to life with her color pallet! From the panels to the characters, to even the tiny details, everything in this bind up is stunning and captivating. And can I take a moment to just talk about how much I really loved the chemistry between Nina and Clint. The way their personalities mesh so well together, I'm not going to lie, I'm really hoping we get more of them in the next bind up because together there is a slow burning fire that's going to knock all of our socks off and I can't wait for it to happen!
Along with the gorgeous color pallet, the story-line will hook you the moment you read page one. I was surprised by how deeply invested I became in the story. I was constantly craving for new information while reading. It also broke my heart multiple times to watch Nina feel like her life was cursed. I'm a sucker for sibling relationships and watching Nina lose her sister and go through the whole grief process again was just heart breaking to read, but it made the story-line rich with emotions and feelings. Seeing a strong sibling bond always fills my heart with joy and having that tight family love/bond laced in the details of this bind up is a wonderful way for the reader to feel connected to the characters.
"If you come back, maybe we can change things together."
To be fully fair, I did have some issues with this bind up. My biggest issue is the fact that everyone who is a relative calls her "crazy baby" and it's constantly repeated throughout this book. While I don't want to outright label it as emotional abuse, the fact that it's constantly repeated and only by family members consistently, I had a really big issue with it. It really didn't sit right with me that instead of her family addressing her by her given name, they were just constantly, mentally reinforcing the term "crazy" into her head and basically treating her like she was a child or a baby (basically someone who can't take care of or handle themselves).
The other thing I had an issue with was everyone stone walling Nina. Instead of anyone actually trying to sit down and explain things to her, she basically has to cause total chaos for her to get any form of answers from her family about what is happening. The fact that two total strangers had to explain things to her, it worked, but it also felt wrong that outsiders of the family had to actually fill in some of the blanks for Nina. Even the fact that the pet "cat" ends up filling in the full story later on came off as bit odd compared to if everything had come from her mother or her sister. It just all didn't fully sit right with me.
However, one small thing I want to point out is how Marissa is always pissed off at Nina. The drugs and wanting to prevent her sister from overdosing again is one thing, but the fact that her sister comes off as always angry at Nina just makes it seem like she's angry just to be angry. I was expecting more of them to try and work things out, but they fight like a cat and a dog. As an overall, it didn't leave the best impression on me. At least not like how it was in the beginning when she had a right to be upset.
As always, since this is a bind up of comic issues, I'm going to do a break down of each issue. I will do my best to keep it as spoiler free as possible, but I will make no promises since there is a lot of details and things happening in each issue.
🌻 Issue One – This is the issue we learn a bit of backstory to Nina and her family. Family is a very big theme in this first issue in this bind up. The Great Beast is also introduced in the very beginning as well. During the earth quake the beast was seen as protecting Nina and Marissa, but the role turns different quickly in this issue. Marissa's role is also stated, very well, as being the responsible sibling and taking care of Nina.
🌻 Issue Two – This is the issue where we also see a lot of Nina's addiction to pills and her trying to cope with the trauma, the grief, and the stress of everything happening in her life. We also get a glimpse into the past with Nina and her family. Nina also sets out to track down the paragon she met the night before in hopes to find out information leading to the disappearance of Marissa. Soon enough, Nina finds herself in a world of trouble and chaos, possibly fighting for her life.
🌻 Issue Three – The beginning of this issue had me in tears. The sibling relationship between Nina and Marissa will make any heart weak. But this is the issue where a lot of action brews and it's juicy as hell! I love the small conversation between Clint and Sharpie (Sharpie is the three eyed cat, a.k.a. Nina's pet cat and probably her best friend). We get a lot of magic being thrown around and we finally get properly introduced to Clint in this issue! He's a tall glass of water, that's for sure! Also, one of my favorite scenes with Nina and Clint is in this issue! It was so good and I really wish we had gotten just a little more before all those drama bombs were dropped on us!
🌻 Issue Four – If you wanted family drama, then this is the issue folks! We have drama bomb after drama bomb after drama bomb being dropped on us in this issue. This issue basically killed the mood that was set between Clint and Nina. I'm not saying I'm salty, but…I'm a little salty on that. However, this issue is definitely an emotional roller-coaster. We also get introduced to two new characters in this issue. So we meet Clint's father and he plays such a major role in the last two issues of this bind up. However, the detective is another story. I have a feeling she's going to be playing a major role in later issues or she's going to become a thorn in Nina's side in later issues and I'm so ready for it! On another note, one of my favorite scenes happens at the end of this issue and I'm so in love with it. While I dislike Nina having to rain chaos all over the place just to get some answers, chaos suits Nina very, very well and I love how much of a badass she is by the end!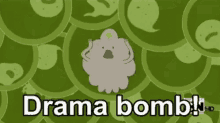 🌻 Issue Five – Things get twisty and really messy in this issue. Of course, I'm going to boost about the magical, cosmic feline beasts Nina basically summons because they're amazing and I love them! However, I really wanted to see more of the Jackal and the Beacon. They're both mysterious characters that we don't know much about, but they pop up every couple of panels and you can't help wanting to know more about them. Aside from all of this, Nina and Marissa end up in a face off, and I wasn't too happy about that. This was a painful read folks, not going to lie. If it pains you to read about siblings fighting each other when they should be standing with one another, this issue is about to shred your heart. I know it felt like that for me. However, we finally start getting some real answers in this issue. Clint and Clint's father, Carter finally start to reveal things. Although, Sharpie is the one who has the final say and reveals everything!
🌻 Issue Six – Once again, I am swooning for all the moments Nina and Clint share together. They're chemistry is absolutely electric and I need more of it. They are truly OTP in this series. Aside from this slow burning romance, finally, FINALLY after five other issues Nina's mother, Gloria finally tells Nina the truth. Yes fellow readers, it took five other issues before her own mother finally speaks about that fateful night and what truly happened to our main character. A lot of hard hitting stuff gets dropped in this issue between Gloria and Nina. Brace yourselves, the waves are about to get rough! Also, Nina makes her choice and her uniform is absolutely stunning!
Overall, I'm hoping this isn't the end of this comic series! I hope we'll be seeing new issues surfacing soon or at least hear news of another volume bind up! I'm not ready for this story to end and I need more Clint and Nina moments! Plus, the way this bind up ends has me asking so many questions and I want those questions to be answered! I loved reading Blackbird Vol. 1 and I think anyone who is a lover of magic or detail rich story-lines is going to fall in love with this graphic novel. I know I sure did and now I'm fully addicted to everything about this series! Also, there's epic cosmic feline beats and that deserves all the appreciation!
"Magic is like water. You entered the grand oasis. And you were never the same."